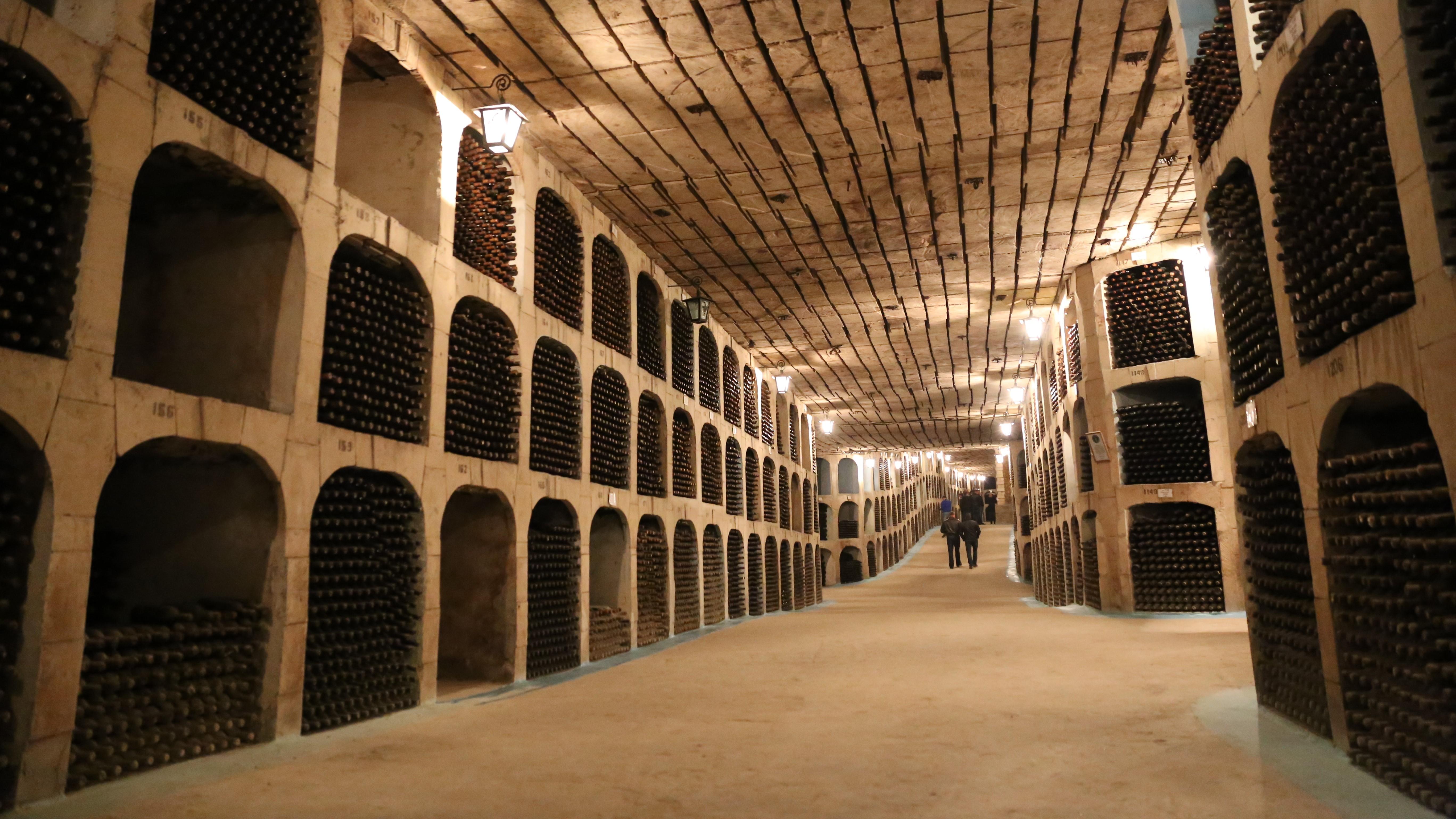 Start the day with a visit (no tasting) to Milestii Mici Underground Wine City, mentioned also in the Guinness Book of Records for having the biggest wine collection in the world. The length of this underground winery is 200 km at a depth of 40-85 meters. The constant temperature of 12-14ºC and the humidity of 85-95 % of this "kingdom of wine" ideally contribute to the full revelation of natural characteristics of elite wines.
Visit and wine tasting at Asconi Winery, which was founded in 1994. The winery has been built based on of modern winemaking techniques, while the company winemakers uses the most advanced manufacturing facilities. Asconi today owns approximately 600 hectares of vineyards, located at a distance of 8-10 km from the winery. European varieties are grown, but special attention is given to local varieties such as Rara Neagra, Feteasca Regala, Saperavi (Georgia), etc. One of the features of the Asconi Winery is that they gather grapes mechanically at nighttime. Asconi wines are not sold in Moldova, they are exported to the EU countries, Chile, Brazil, Australia, the USA, Israel, Africa, etc. Tour of the winery and wine tasting.
Later in the afternoon we drive to Bulboaca Village and visit of Wine Castle MIMI, which is currently listed among the most beautiful architectural masterpieces in the world of wine. The story of the castle begins in 1893 when Constantin Mimi, the last governor of Bessarabia, planted the first grape vines on the place that would become legend over the years. The area of Codru, where the winery is placed, has a unique micro climate and a very good soil, as a result having intense and aromatic wines. Today the Castel Mimi winery produces classical wines like: Chardonnay, Pinot Gri, Merlot, Cabernet Sauvignon, but also indigenous varieties as Feteasca Alba, Feteasca Neagra and Rara Neagra.
The biggest attraction of the winery is off course the chateau and its cellars, that are built in a very old technique, so that all year round the temperature is the same: 14 degrees C. Excursion and wine tasting.